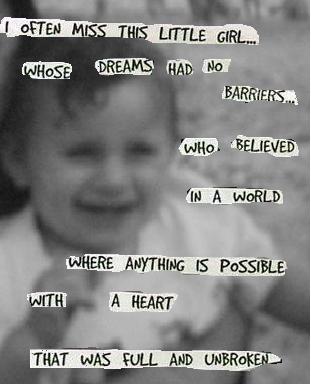 To Dana,
I thought coming to read some memories others had shared with you might help me out today, it hasn't much.
Its crazy how the number of memories posted here fades after a while, yet the pain in my heart right now is so fresh. The tears I cry for the memories we will never make are the same as if i cried them on that same fateful day.
It's not as if i miss you anymore today than i do every other day but today the thought seems harder to bare with in the emptiness of my mind.
There's so much that has happened recently and so much coming up that i wish you were here for. The memories will not be the same without you! You are truly forever missed.
I wish we would have laughed more,
Spoke more,
Hell i wish we could've cried more.
I'd even take the fights over this void in my heart.
But all other say it's meant to be, for us to part.
how can it be meant for a child to be ripped from their home
Their mother to forever feel alone
Her sister left to cry
without a chance to say goodbye.
Closure is needed for Broken Hearts to Mend
But for me, that closure no one can lend
So i'm left here with my love up to heaven I forever send.
I wish there was really a way to get my messages to you. Instead i'm left writing in my journal and posting anonymously on this website. I don't post anon because i'm ashamed to cry or afraid anyone will see this and think or say something i wouldn't like. I post anonymously because what i feel and how i miss you is for me and you. A secret shared between old friends. <3
Well Until Next Time Old Friend <3
Love Always
Anonymous